Discussion Starter
·
#1
·
To make up for the demise of our winning streak, we had to try to do our basketball team some justice and get some action in on the ronde. We headed out this morning at 6:30, getting down on the water at 8. What an awesome morning- nice and cool, sun coming up, snow, animals, and lots of clear and low water. From the first hole we worked our way up into the first nice pocket, drifting jigs under a bob through- within twenty minutes of sniffing around, james(fishinoriginal) had hooked into the first fish of the mornin.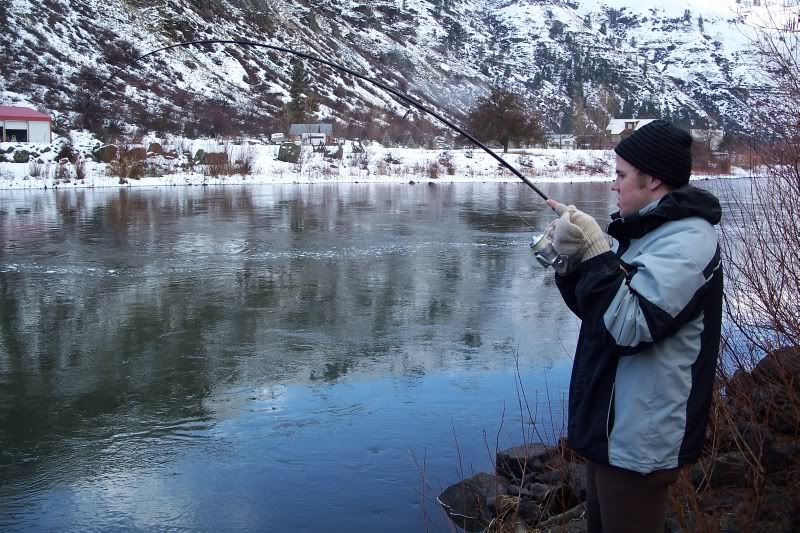 After taking it down a ways, he whacked a solid 7lb hen.
From here, the fish started rising faster than we could cast. It seemed like we were in for a hell of a day with the fish jumping around us, but as fast as they started they quit, and that was the last we'd see from that hole. Next up was just a quarter mile down the road or so- where within 4 or 5 casts I latched into a nice fish. About the same time, james had hooked into one as well and we had a bob and jig double going on. Well, his came right off, but before I could rub it in his face and pull mine into the bank, he gave me the one tail salute and then he was gone. AWESOME- i was ready to off myself right there, so i tromped back down the bank and untangled my float and such. 2 casts later, about 30 feet downstream, BAM! bobber down, and hook set. This bugger wasn't getting away- i hoped. He squirreled around for a bit, and then teased me by just bogging down in the deep pool and not moving a bit. I figured for sure he had snagged me up, but after a few minutes i finally yarded his tail in and gave him the gerber treatment and let him know who really owns that river... A few more casts here and there didn't turn up much, but it was great to just get a nice fish in the bag.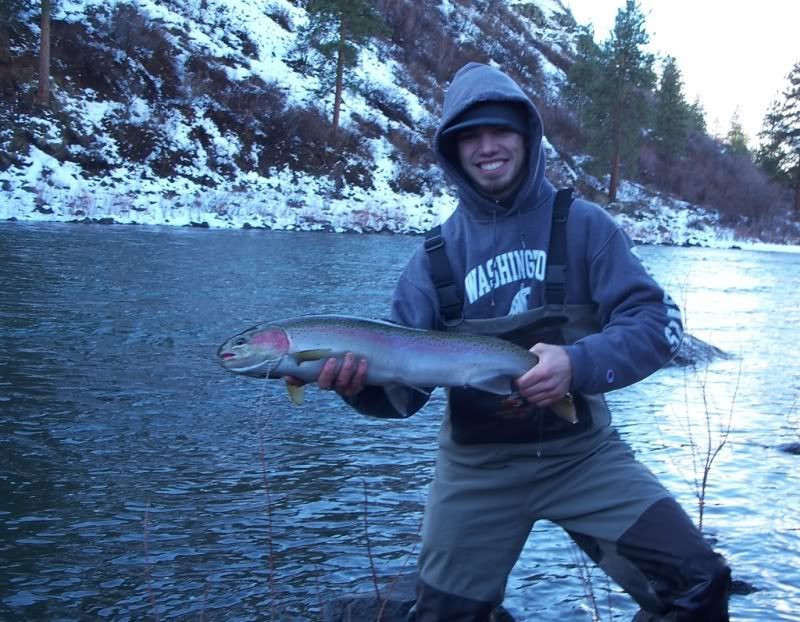 Well... we figured by now we'd have this river hung up to dry in no time after being out only an hour or so... well that changed in a hurry. The sun finally came up and good for us we could use our fingers again, but then again the fishing died and we didn't touch crap all day.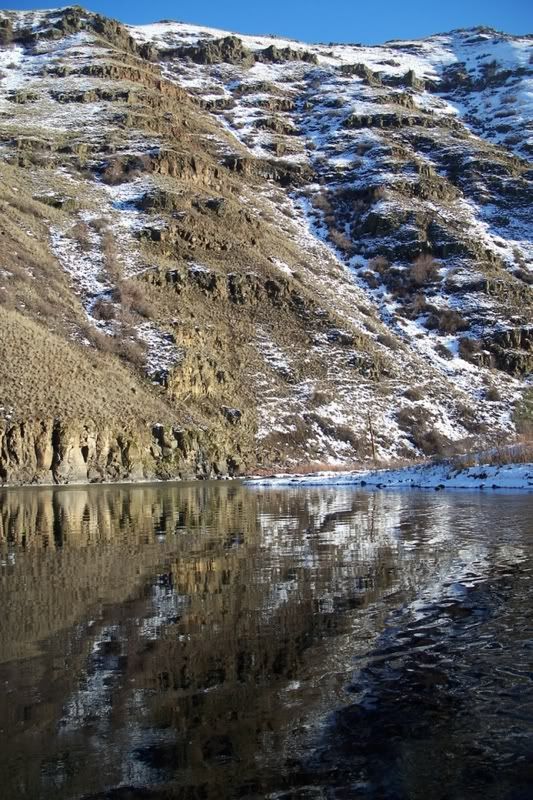 Finally at dark we stopped by one last hole, and with a plunk of the bobber i got my hopes up, only to find that this little turd had downed my jig.... Steelhead smolt i'm guessing(clipped)- so does that mean i went 2fer?!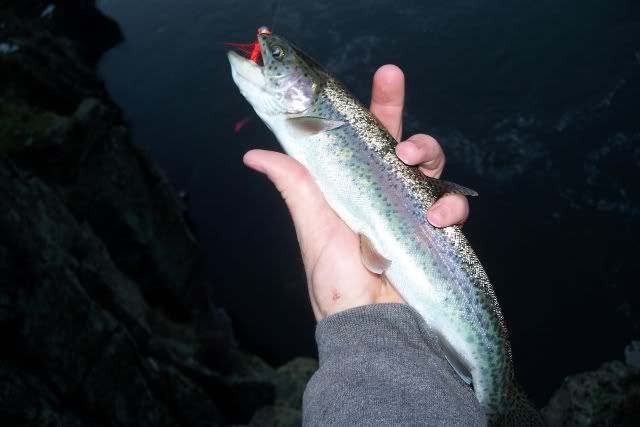 All in all it was a blast to get out and on that river. The scenery is awesome, and we only saw a couple drift boats and 2 bankers all day. Definatley gonna be back!