Discussion Starter
·
#1
·
Started out friday evening. Left Seattle around 3pm and headed for the motel. After numerous stops to put a new fuse in so we would actually have trailer lights, we made it to the motel to get checked in. As we were unloading our rods and gear into the motel room, we met Chuck (SportJet....again, good to meet ya). After dinner and a small losing at the casino, we were off to bed.
We woke up early Saturday morning, got our gear together, and headed for the gas station in Nespelem to get our fishing permits. We launched the boat at the shallow launch and headed up towards the upper pens. After trolling for about 30 minutes, Jesse (fishforfun) hooks into one and brings about a 2-3 pounder to the boat. We were using hardware, so he opted to release it....bad idea that I may have slightly influenced. :? The rest of the day didn't go to well. We moved down to the lower pens where we had a few bites, and my fiance landed one smaller fish. Some pics from fishing down at the lower pens...
Bruce...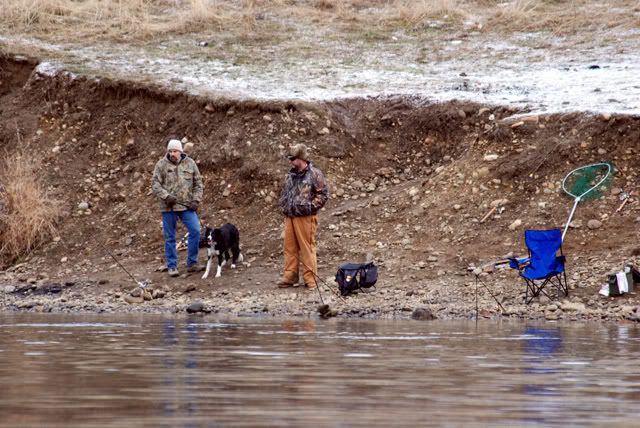 Billy...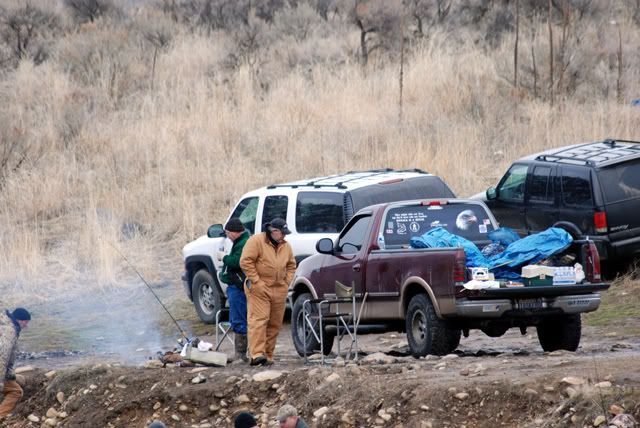 Looking downstream...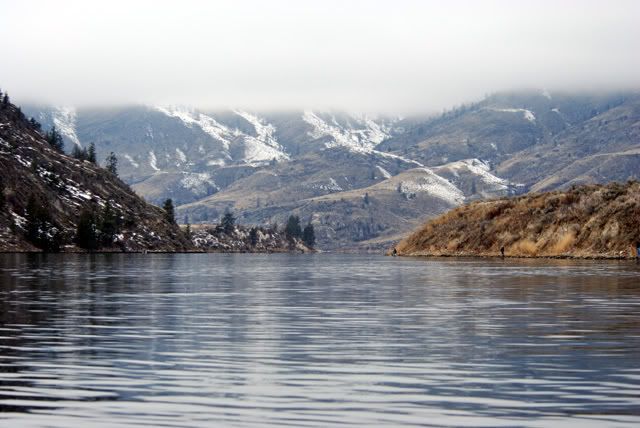 After a while, we decided to head back up to the upper pens and troll around. We managed to scrape up one more fish about 2lbs and I missed one that hit pretty hard. So for Saturday, we only ended up with 2 fish in the cooler. After we got the boat trailered up, we went to the pens to visit with Bruce and company. They talked us into leaving the boat on the trailer sunday, so it was off to the casino again for dinner, and then off to bed.
We woke up this morning and gathered all our stuff so we could drop our room key off this morning before heading to the pens. We got to the pens and found our perfect rock to fish from. It wasn't long, and my fiance Becca had a bite, but it didn't stick around. Then a few minutes later, I get a bite and manage to pull this 5-pounder to the bank.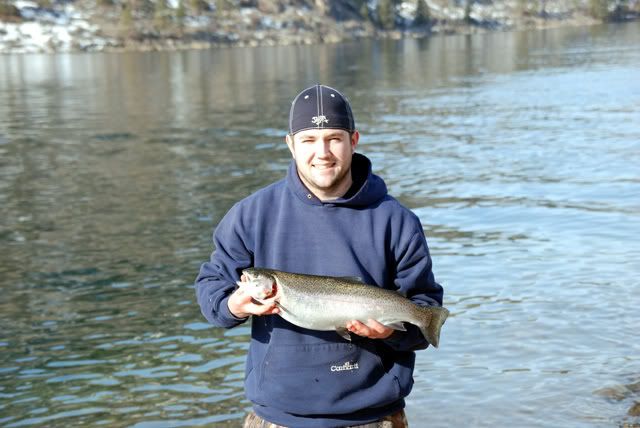 About ten more minutes pass, and Jesse's rod has some action. He sets the hook, and hauls a 6-pounder to the bank. While we are messing with his fish in the net, Becca yells to me that she has one on. Scramble to get his out of the net, and down to hers, but alas it is another smaller fish. We were using bait, and wanted to take fish home, so we kept it. At that point, Jesse and I didn't want to limit too soon, so we waited for a bit before casting out. It wasn't too much longer after I decided to cast out that I had my limit, with my second fish being another small one. Then, about 30 minutes later or so, Becca hooks another one and brings this 4-pounder to the bank.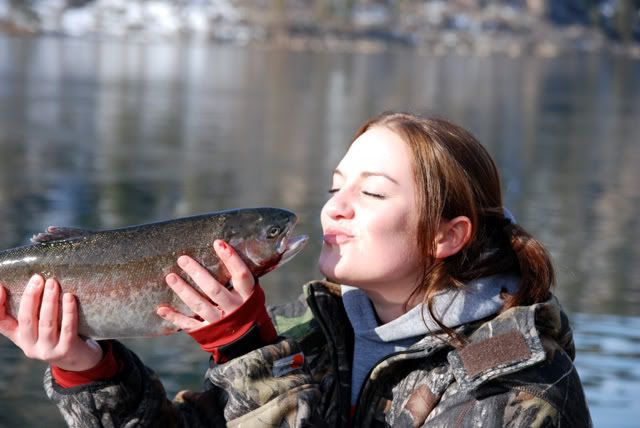 So, with just Jesse left fishing, we sit there for maybe another 30 minutes and then he gets a hit. After a short battle he brings one to the bank that is maybe 2 pounds, but not a bad way to finish off the day and the trip. All in all a great trip, got to meet a few people from the site. I just wish we could have fought off the smaller fish, but they will still eat good. After cleaning our fish and getting packed up, we were on the road by 11:30am.
Jesse with his two fish for today...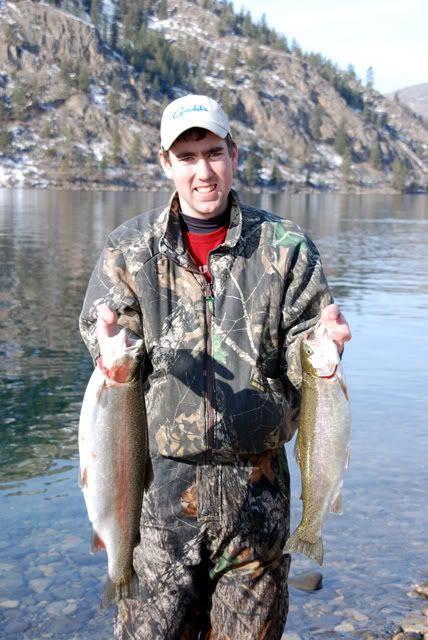 Becca with her two fish for today...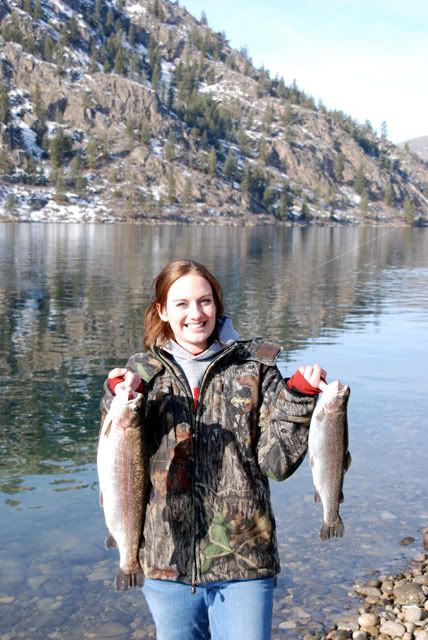 Me with my two for the day...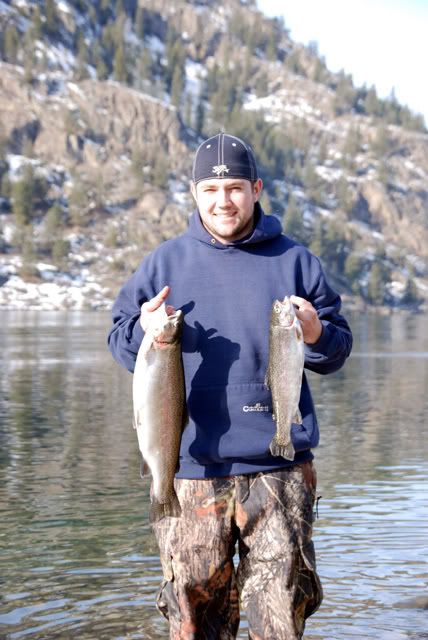 ...and a couple random pics from today to finish it off.